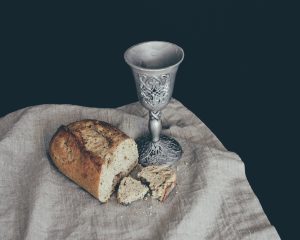 ANTONELA UDOVICIC, PARENT
Isabela (Bela) my daughter has been going to Vanspec for six years now. She absolutely loves it there. She truly has a wonderful time there and I can see it just by the way she smiles and runs up to the door once we arrive at Vanspec. She really looks forward to seeing her teachers and peers every week.
Vanspec is truly a wonderful, special place. You feel at home from the moment you walk in. They really do have special volunteers and staff there. They are warm, kind and understanding. They sacrifice their Saturdays to be with our children and teach them how important our faith is. Their approach at Vanspec is that every child learns at his/her own pace and that every child has potential to grow and learn. I have seen it with Bela. She has grown so much there since arriving six years ago. I see the changes every week. She has become more engaged in her work and is learning so much about her religion and faith without any pressure. We are very grateful for that. I see the patience and understanding that each teacher has for their child and it really makes my heart smile. I see the children engaged and so excited to show their work at the end of each class. The level of confidence that they get is simply priceless and the smiles you get from each child is amazing.
As a parent of a beautiful child with special needs, I am so thankful to have this special placed called Vanspec in our lives. Bela will be getting her Sacrament of Reconciliation and First Communion this year and we are so blessed to have Vanspec there for us. I could not have pictured a better place for Bela. We thank you from the bottom of our hearts for this warm, welcoming place called Vanspec.