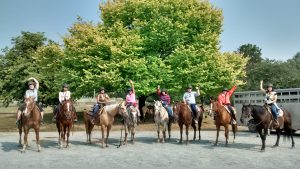 JACOB FRESNOZA, ALUMNI
VANSPEC…the greatest organization that I have been apart of. I have met so many beautiful people who have been with Vanspec before me. I began at the main centre in East Vancouver in 1998. When I began Vanspec, I would attend every Saturdays at 11:00am. My first directors were Sr. Beth Ann Dillon and Sr. Anna Maria Bilotta. My one-on-one teacher is Alicia Ambrosio. She taught me a lot of good and positive things about the Lord. She even taught me about God's creation and how he created so many things on this universe. I even remembered doing arts & crafts and watching VeggieTales during our sessions. I also had to learn the 10 commandments, the Lord's Prayer, Hail Mary and Glory Be. As I was continuously under the mentorship and guidance of Alicia Ambrosio, she also taught me about LENT. It is where we have to decide on what to give up. Regardless on what you have to give up on. And at the same time, I learned that on Fridays during Lent season, you cannot consume meat on Fridays.
I have accomplished so many achievements overall as a student. Receiving 3 sacraments with Vanspec was the greatest accomplishment I have ever done. Receiving my very first confession and first communion at Our Lady of Sorrows and receiving my holy confirmation at St. Helen's. On top of that, I have 9 full Vanspec Camp appearances under my belt. The three campsites I went to were Camp Squeah in Hope, Chehalis Healing House in Harrison Mills and Warm Beach Camp in Stanwood, Washington. In 2011, I was one of the 26 pilgrims to take part of the pilgrimage tour and following the footsteps of St. Don Luigi Guanella. The two countries we visited are Italy & France. The road trips were amazing. My highlight of the trip was visiting both Lourdes, France when we got to go inside the Lourdes water bath. It was cold, BUT worth it. It was the greatest experience that I had. Even the water was drinkable as well. It was really nice. I even filled my water bottle with the Lourdes water. Then, in Rome is where the 26 of us became Guanellians. We took part of the biggest mass in St. Peter's Square and celebrated the Holy Eucharist with Pope Benedict.
VANSPEC will always and forever will be the GREATEST catholic organization that I have proudly taken part of. It is permanently the biggest part of my life and always will be. I am forever THANKFUL & GRATEFUL to be with a lot of legendary & iconic brothers & sisters who been with Vanspec before & after me. You are my FAMILY!!!!