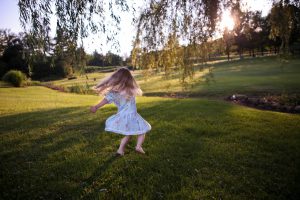 CECILIA CHO, TEACHING ASSISTANT
Every Saturday morning, I drive from Surrey to Vancouver for Bela. I'm just an aide, though, and only recently learned about Vanspec. Bela's teacher has been commuting that same distance for the past two years.
What wakes us up with a smile each Saturday is knowing that Bela is growing in love for our Lord. She lights up during class when listening to "Jesus Loves Me." Her hands make a slapping sound when she prepares them to receive Communion. And each arts and crafts project she works on reinforces the core concepts of our shared Catholic faith. After her third year with her current teacher, Bela should be receiving the Sacraments of Reconciliation and First Communion!
There is no better blessing than to witness the spiritual growth of a child. But to journey with a beautiful girl who happens to have Down Syndrome and autism is even more of a privilege. In just three months, Bella has taught me patience and resilience, humour and forgiveness.
'She gets upset for like ten seconds and then she's over it,' her mom explained. I find myself struggling to do what comes so naturally to Bela. She truly is God's Christmas gift to all.