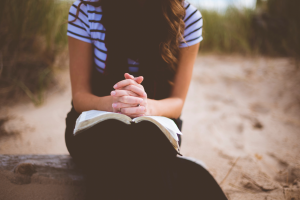 DOROTHY LEE, CATECHIST
"I've got the joy, joy, joy, joy down in my heart, where !?" was on the lips of each beaming student as they danced their way out of Our Lady of Sorrows Church, making their way to Vanspec Summer Camp. What an exciting adventure!
In 2010, I became a part of this joyful family when Sr. Beth Ann asked me to help out for a few weeks. I made it clear to her as long as it was "only a few weeks". Those few weeks stretched out to 7 years of fun, friendships and spiritual growth both for me and for my students.
My first student was Christian whom I prepared for his 'First Holy Communion'. He had this beautiful smile every time we talked about the Eucharist. He understood that the Eucharist was truly the Body of Christ. I will never forget the time I taught him to receive the host. When I held up an un-consecrated host and said, " The Body of Christ". He replied, "Amen! " With a beautiful smile on his face he picked up the host and placed it in his mouth while beaming from ear to ear. That smile was the greatest "Thank-you" a student can give a teacher.
Each child is different and brings his/her own strengths into the class. There is the joy and child-like innocence that radiates from them. They have taught me to 'just be in the moment and take one step at a time'. Teaching at Vanspec is a joy and I can truly say that it has taught me patience and understanding.
Vanspec has also given me the opportunity to channel my love for craft-work into my lesson plans. Every week I look forward to creating something fun with the students while teaching the faith. So just come and join us in singing "I've got the joy…down in my heart" and together we can bring the love of God to these special children.